Niles Speech Contest Winner wins at District!
Mehreen Rosman, winner of the Richard D. King Rotary Youth Speech Contest at the Niles Rotary Club level, moved on to the District 5170 level, where she won first prize! Congratulations, Mahreen!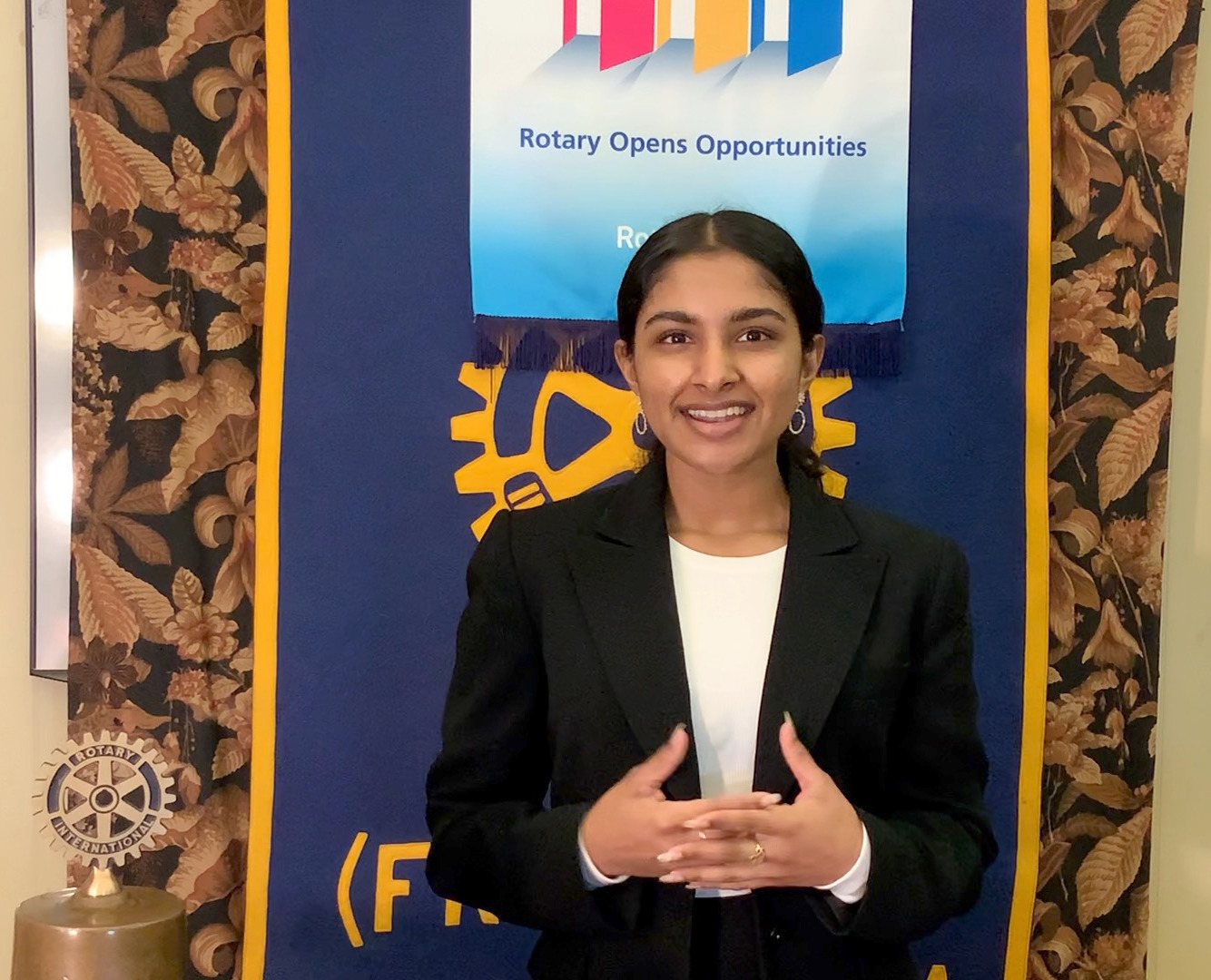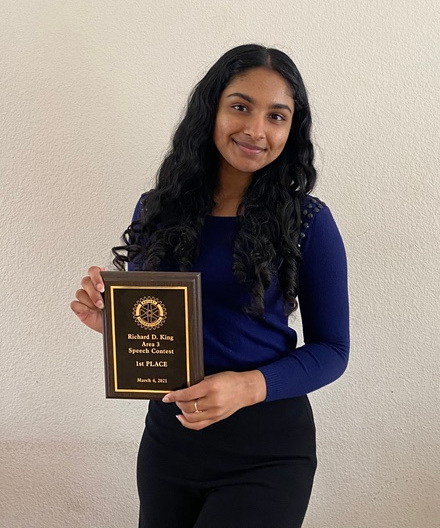 Niles Rotary Scholarship Recipients Announced
The following Graduating Seniors listed below received Niles Rotary Scholarships.
Washington High: Sara Lowe and Tiffany Kuang
Robertson High: Guadalupe Jacabo and Threze Dacanay
Fremont Christian High: Anson Fong and Shaina Ambashta
Group Tree Planting at Fremont Central Park.
Our first hands-on project of planting 10 young California Red Oak trees at Central Park took place in May. We had a great turnout of Niles Rotarians and their families. One thing we can say for sure is that Niles Rotarians are not afraid to get their hands dirty. We will be continuing with planting oak trees and other California native species, with help from the City Park Staff all around the perimeter of the lake at Central Park.