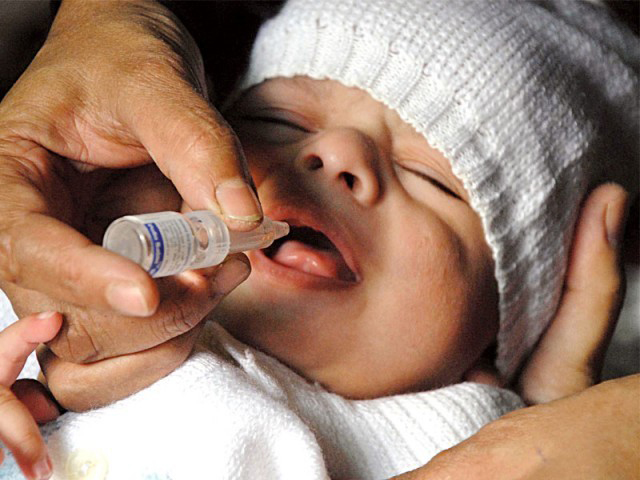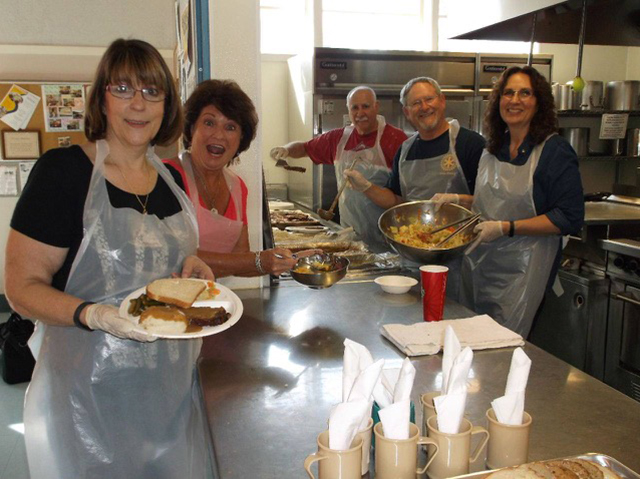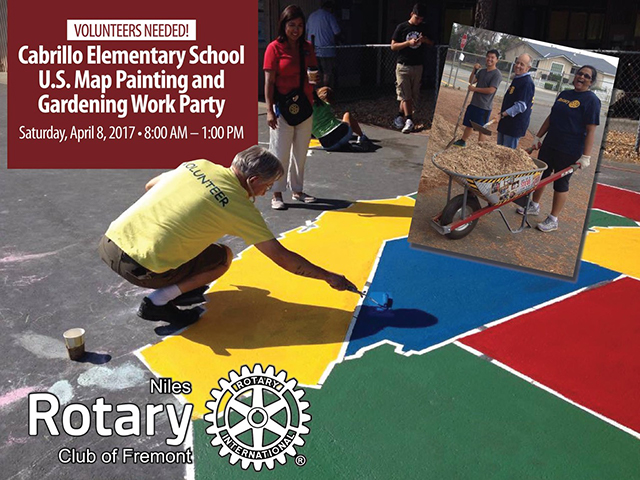 Supporting local schools.
A group of business and civic-minded individuals and leaders being the change we want to see in the world and Fremont. Does this describe you?
Important Scheduling Announcements
Niles Rotary puts the health and well-being of its members and the public above all else. Due to concerns about the coronavirus (COVID-19), and in accordance with recommendations, guidance, and directives from the Centers for Disease Control and Prevention, the State of California, and Alameda County, we hope to once again be meeting live as soon as it is safe to do so, in the meantime, we are conducting our meetings virtually using Zoom. You can join the meeting every Thursday at noon. We hope to see you there! To receive the Zoom Invite please email us at: info@nilesrotary.org

The most looked forward to event where friends, community leaders, and philanthropic individuals gather to enjoy an evening that supports local and global projects. Raffle baskets, Silent Auction and Live Auction items!



Past R.I. President Richard D. King will speak at President Audrey's inaugural meeting. Learn about Rotary, who we are, and what we do. Attend and listen to a world renowned speaker.
Rotary International Convention

The Rotary International convention offers a variety of events to ensure that you make the most of your time in the city. Checkout all the details at convention.rotary.org. Registrations open!
Building goodwill & better friendships.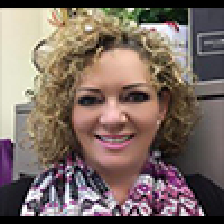 Vocational Services Director
"My parents had a long time history with the Dawn Breakers Union City Lions Club, so the calling to "give back" was a natural one for me! I have lived in Fremont since 1977 and attended Hirsch Elementary, Horner Junior High and was a Viking athlete at Irvington High School. I swam Varsity all four years and played on the softball team. I graduated from San Jose State in 1987 and financed 100% of my own education. I have worked as a long term substitute teacher in Hayward and Fremont, as a customer service rep and subsequent sales rep at Kraft Foods. I worked as a Sales Rep for Fed-Ex and then spent eight years working with my husband, Steve MacFarlane at P.W. Stephens Environmental, building a small Northern California empire for the Huntington Beach based company. Not wanting to have "all eggs in one basket", I took a job at Washington Hospital in 2016 as the Asst. Director of Volunteer Services. It was a great opportunity to be working back in the community I love and it was a full circle experience for me. In September 2014, my husband, Steve, was diagnosed with Neuroendrocrine Cancer and in order to better tend to his health, I gave up my post at WHHS as his illness progressed. I now work with my Father and am running his company, Sequoia Brass and Copper, in Hayward, CA while he enjoys retirement in Eagle, Idaho. Steve and I have traveled the world together and have enjoyed trips to Jamaica, France, Italy, Singapore, Bali, Canada, Mexico, The Panama Canal and have logged over a dozen trips to Hawaii! Sadly, Steve lost his valiant fight with cancer on April 17, 2020. I choose positivity to get myself through the grief and I count on my Rotary family and numerous friends to help me figure out my new normal. I look forward to being more active in Rotary and am excited to be a part of the Board."
Volunteer hours contributed.
Active and honorary members.
Grants awarded in RY 2020-21