Using our professional skills to serve the community.
• High ethical standards in business and professions. • Recognizing the worthiness of all useful occupations. • Dignifying of each Rotarian's occupation as an opportunity to serve society.
How can you put these ideals into action?
Talk about your vocation in your club and take time to learn about fellow members' vocations. Use your professional skills to serve a community. Practice your profession with integrity, and inspire others to behave ethically through your own words and actions. Help a young person achieve his or her career aspirations. Guide and encourage others in their professional development. If you do any of these things, you are performing vocational service. And if vocational service motivates and energizes you, then you're in the right place, because vocational service is the very essence of Rotary. It is what sets Rotary apart from other service organizations. Along with the values of vocational service, there is a built in gem known as Networking! Somehow, over time, the networking aspect of Rotary has sort of disappeared at Fremont Niles Rotary! We are committed to bringing this back through our Vocational Services Program. It's important to know who does what in our club so that we can support our members and the businesses that they represent. How are we going to achieve this? We are going to TAKE ACTION. In the coming months, you will have the opportunity to join "huddles". What is a huddle, you ask? A huddle is a group of people that have like minded interests and band together to share, volunteer or mentor with their particular skill/interest. We will also be interviewing club members in little segments called "Business Bites". We will be updating our roster occupation list so that you know which of your fellow Rotarians does or knows what! Wouldn't it be great to take this district wide so that we are out and about, we can make conscious efforts to support our fellow Rotarians! We look forward to seeing you in a Huddle soon.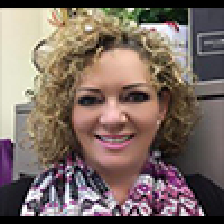 Vocational Services Director